welcome
Since its inception in 1996, the vision of the Fine Arts Connection of Thomaston has been to create an organization dedicated to promoting the varied expressions of creativity in the realm of fine arts. One focus of this vision is to expose adults and children alike to the many diverse forms of art that exist in and around Thomaston, CT such as theater, music, dance, writing, painting, photography and many more.
It is recognized that the arts serve to assist a person in experiencing a greater satisfaction with life, either as a member of an audience or as a participant. The audience can listen to or observe and absorb what the artist has presented, while the participant can express his or her inner soul through the music, camera eye, dance, or canvas. No matter how one experiences the arts, experiencing them is paramount to one's enjoyment of life, for life, in itself, is art.
___________________________________________________________
The Bethlehem Public Library will host a showing of art by the Ten-2-One Artists. The exhibit can be viewed during regular Library hours from June 19 thru July 28.
The Ten-2-One Artists gather every Thursday from 10am to 1pm at the Crescent Gallery in Thomaston. Side by side, they paint and share their common bond….art ! As the camaraderie grows, so does the number of artworks. "On the Bright Side" focuses on the bright, colorful, cheerful side of life.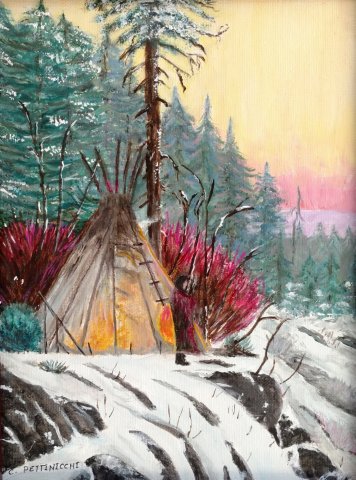 Photo of Indian Teepee by Claudia Pettinicchi, one of the works to be displayed.
Bethlehem Library Hours
Mon & Wed: 10 am-8:30 pm
Tue & Thu: 10 am-5 pm
Fri & Sat: 10 am-2 pm
___________________________________________________________
Mark your calendars for Monday nights starting on June 19th and running until August 14th.
Summertime and concert season is upon us! We are ready to celebrate our 15th season of live music in Seth Thomas Park.
We want to thank all of our sponsors and supporters for giving enough funding to carry on the tradition so everyone can enjoy 9 weeks of Monday evenings. We want to especially thank the Thomaston Savings Bank Foundation for their funding grant!!!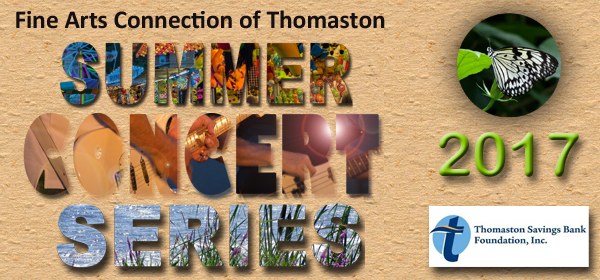 JUNE 19 to AUGUST 14 (Monday Nights) – 7:00 p.m.
Go to the MUSIC page and see the complete lineup for the summer!
___________________________________________________________
Thomaston Summer Concert Series 2017 Concert week 2:
OPENING NIGHT Band – Monday, June 26 – 7:00 p.m.
Seth Thomas Park
South Main Street
Thomaston, CT 06787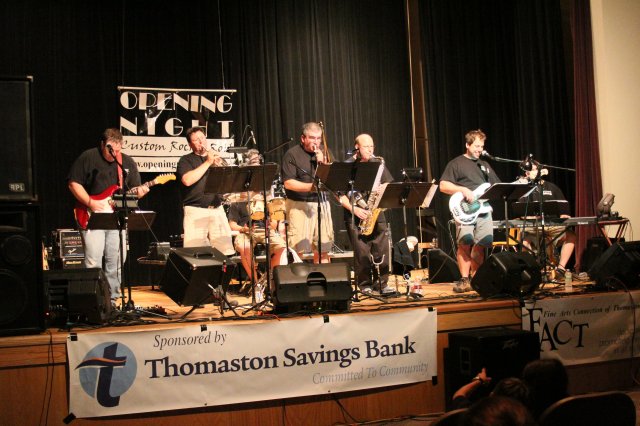 Rain Location:
Thomaston High School Auditorium
185 Branch Rd (Rte. 109)
Thomaston, CT 06787
More info: call 860-484-4976
__________________________________________________________
Ten-2-One Artists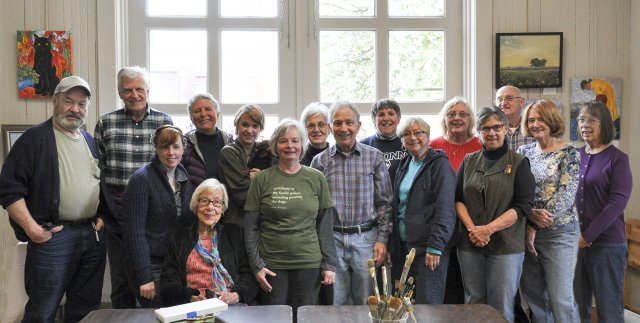 (left to right):
Don Clark, Bill Lutkus, Kate Luurtsema, Molly Barnes, Emma Byrne, Ash Royer, Pat Piscopo, Carol Kunschaft, Robert McEvoy, Fredricka Schwanka, Susan Coppola, Carmina Ayazides, Judi Kontout, Bob Brophy, Nancy Fischer, Patty MacIver (not present for the photo: Gloria Abbott, Raymond Cable, Cassandra Guidess, David Jean, Leo Raia, David Verdosci, Kimberly Weston)
Composite Photo – Credit: Patty MacIver
_____________________________________________________________
Our Facebook links are:
Ten-2-One Artists
Crescent Gallery
_____________________________________________________________